Grimstone Inc. was established in spring of 1999 as an institution to conduct serious paranormal research within the Great Lakes. At this time, there was a growing degree of ghost hunting organizations. However, very few offered scientific documentation or explanations for the phenomena. More times than not, organizations would document little more than "I had an eerie feeling here." The reports would fail to provide concrete support to claims of paranormal activity.
Grimstone Inc. was then formed by a joint decision of a group of business professionals; a physical scientist, a business manager, and a security specialist. It was their aim to scientifically investigate areas of paranormal activity and look for rational or logical solutions to the phenomena. It is our belief that the vast majority of spectral claims can be accounted to logical and "earthly" reasons, urban legends, and / or superstition. It is our mission to document true paranormal activity through scientific means, coordinate with other researchers, and provide information to the public.
Since our forming, we have investigated several private homes and businesses. We provide our clients with discreet scientific investigations and thus cannot publish their locations. However, we also investigate a number of public sites during our training and open events. These include: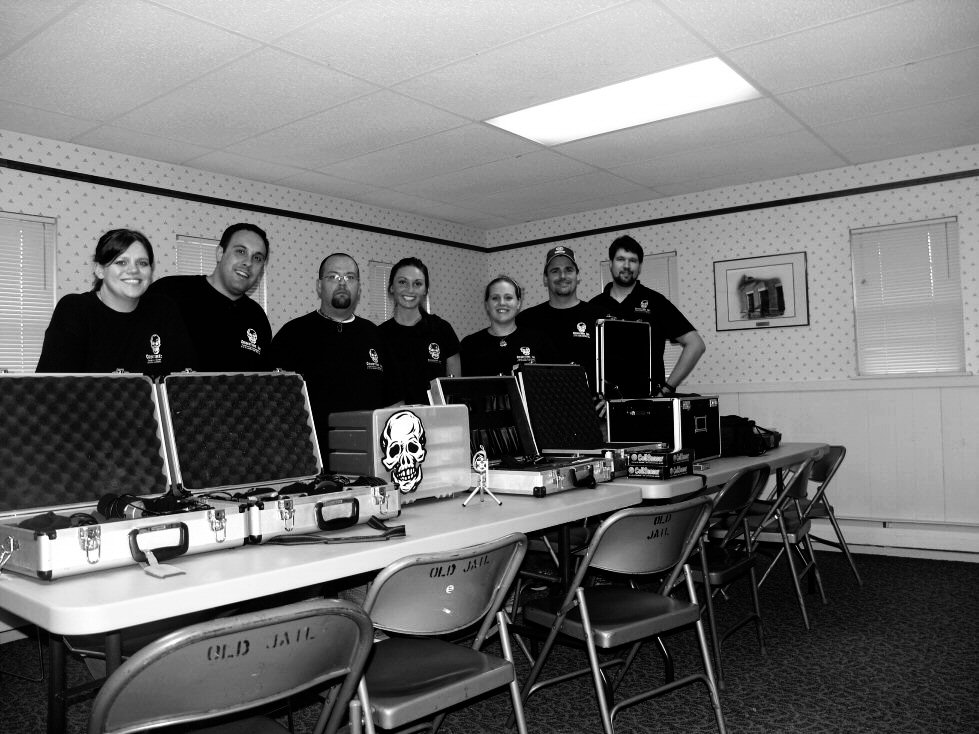 * Picture of the assembled group inside the Old Jail. Copyright 2010.